This is the created brand design for the 2013 Indian River State College Student Exhibition –  An exhibition of student work in the digital media department.
Here it is used as a 24 X 36 poster for promotion.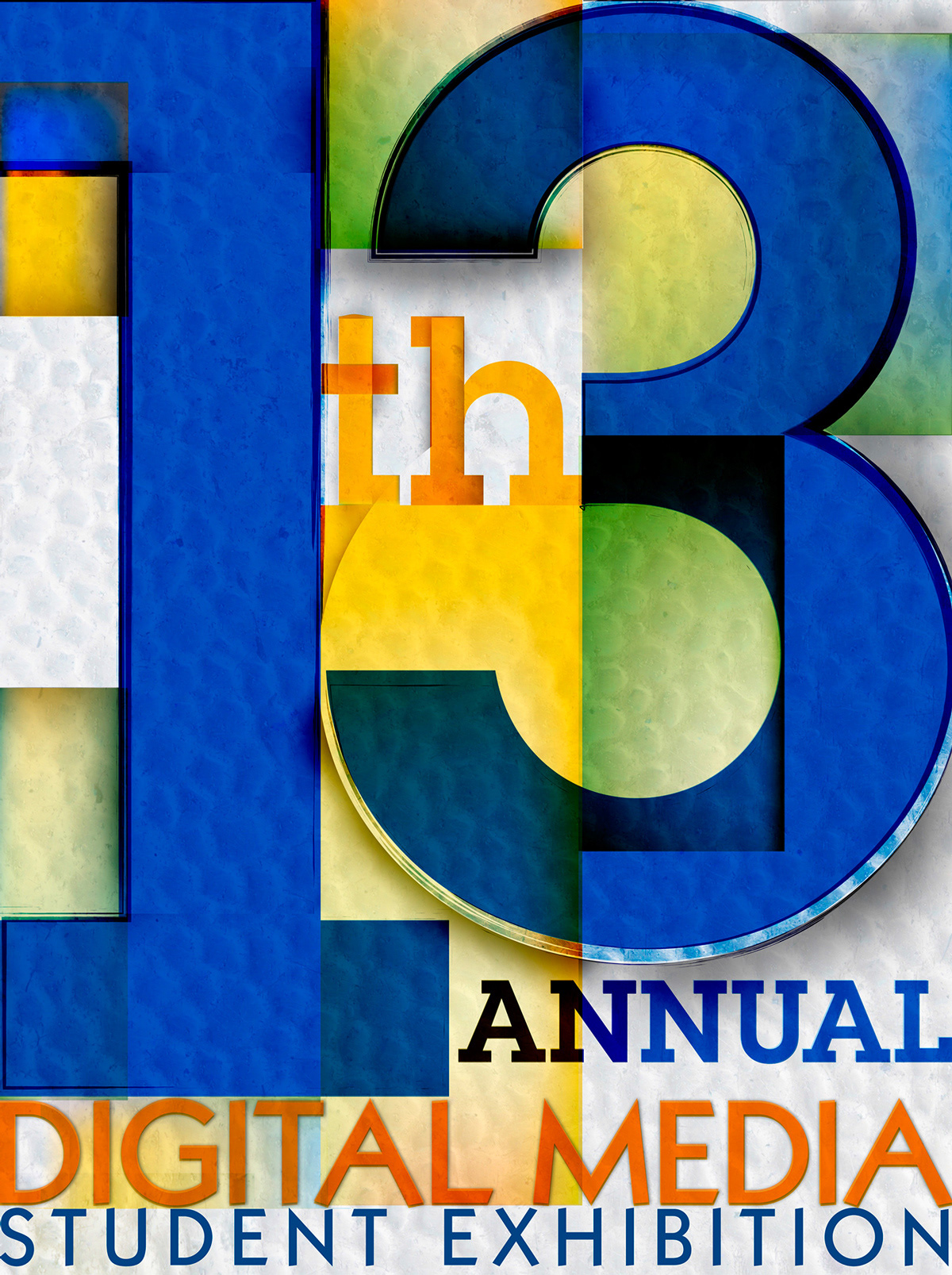 Displayed below is a close up of the texture and values that give the composition an assembled, paper cutout look and feel.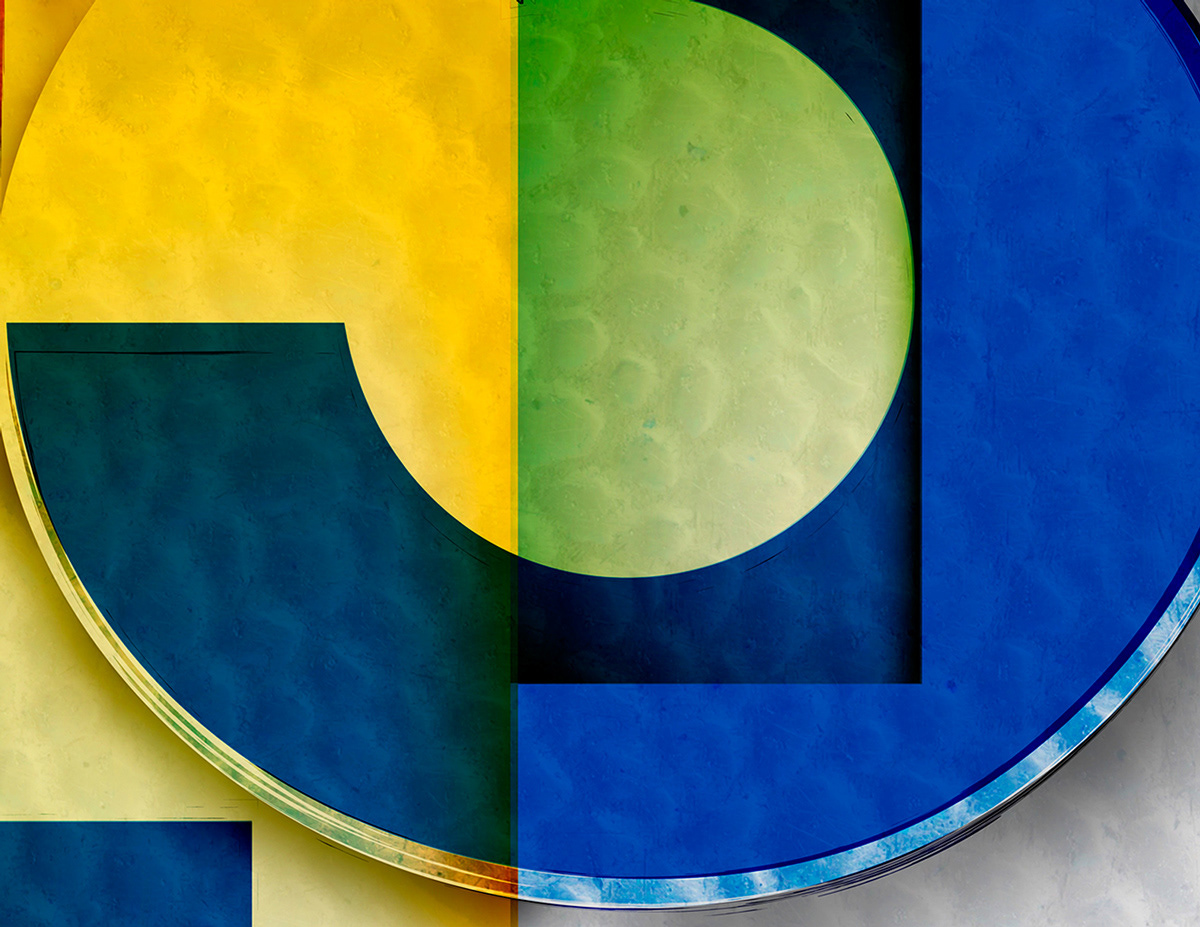 As well as being displayed on digital media sites and online advertising, the 13th Annual Student Exhibition brand was also placed on the certificates that were given to student winners of the exhibition.